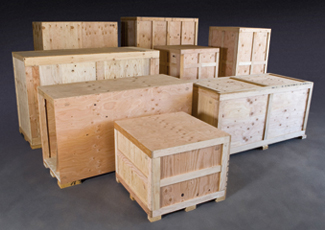 Applications
International Wood Industries provides a diverse range of products and solutions for agricultural, moving and storage, packaging and industrial materials and outdoor recreational products for customers around the world.
From our manufacturing facilities on both the West and East Coasts, we serve customers worldwide via seaports, rail and truck routes. All our facilities serve the manufacturing industry as well as the moving and storage industry, making IWI the leading supplier of boxes, crating and pallets and wholesale cut-to-size lumber and plywood.
Our Thornton, California facility is our main manufacturing hub and produces our full range of quality products, while our additional California and Oregon facilities work to serve the ever-expanding needs of the most productive agricultural regions in the world's.
Agricultural and Food Processing
The specialized demands of the agricultural and food processing industries have inspired International Wood Industries to design packaging and processing innovations that meet their exact specifications and exceed our customers expectations.
Moving and Storage
High-quality boxes for shipping household goods was International Wood Industries first product and remains a company staple today. We're the leading supplier of household goods boxes to companies of all sizes throughout the US and around the world.
Packaging and Industrial Materials
The construction and manufacturing industries count on International Wood Industries for a wide variety of standard and built-to-specification products.
Outdoor Recreation
As a premier manufacturer of wood products, International Wood Industries proudly offers a line of wooden games and game components. One of our most popular is the much-loved game of beanbag toss known as "Cornhole".