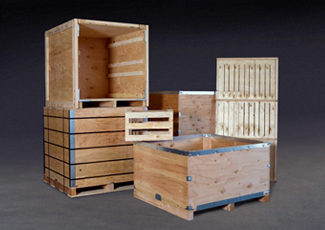 Agricultural Bins and Repair Parts
As a leading manufacturer of agricultural bins and bulk storage boxes, International Wood Industries helps your business work smarter by providing better storage and shipping solutions.
From apples to zucchinis, IWI's agricultural and food processing customers ship and store more products, in less space, at lower costs. For a fraction of the price of other agricultural bin storage systems, we specialize in meeting the specific demands of the agricultural industry by producing extremely cost-effective bulk bins.
IWI also supplies wood and metal replacement parts for our agricultural harvest and fruit field bins, allowing you to extend the life of the products in which you've invested.
In addition to bulk storage bins, IWI provides many other types of agricultural bins and boxes, including:
Lightweight, collapsible shipping bins
Cheese boxes
Custom-built boxes