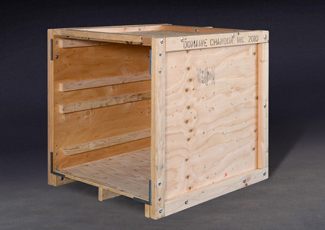 Winery and Nursery Bins
International Wood Industries manufactures tirage bins and riddling bins for the completion of the aging process for high quality sparkling wines. Our tirage bins are designed to your vigneron's specifications, then the CO2 production of your tiny bubbles and the structure of your finished product are ensured until they're ready to be moved to your IWI-manufactured riddling bins.
Need a made-to-order box for shipping rootstock or other valuable nursery products? We have skilled craftsmen experienced in building to tight tolerances and exact nursery specifications.