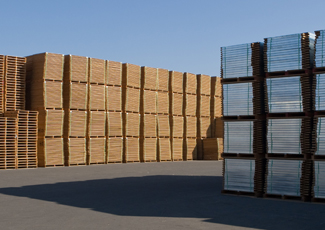 Why Choose International Wood Industries?
International Wood Industries is your leading source for agricultural bins, industrial products, cut-to-size lumber and panels and moving and storage crates.
And, IWI matches these quality products with quality service. As a worldwide leader in agricultural field bins and moving and storage crates, we recognize the need to provide customers with a competitive price for high-quality products, as well as the very best in customer service.
Since the early 2000s when International Standards for Shipping were first mandated (the global export and import requirements to which all wood packaging materials must conform), IWI has met this challenge head-on, providing on-going guidance and support to our customers through reliable product compliance, education and service.
Built to Last. Built Green.
Local purchasing allows IWI to reduce the carbon footprint of crates, bins, industrial components and more. And because our parent company, UFP Industries, has production facilities across the US, we rely on their expert logistics team and trucking fleet to maximize our shipping efficiency.