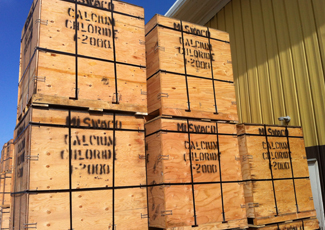 Mud & Mineral Core Boxes and Drilling Components
Drilling mud and mineral core boxes are a safe and effective way to transport, protect and store your valuable products. At International Wood Industries, we supply materials that support your assembly and use a pallet design system engineered for cost-efficiency. Our system eliminates excess materials, which saves you from buying more packaging than required and meets your exact loading requirements.
IWI always supports your bottom line by choosing the right products for your needs. We can help you decide between disposable and re-usable pallets/boxes, box sizes that fit your needs and ongoing educational support on topics such as extending the life of your current products. Contact us for expert guidance.