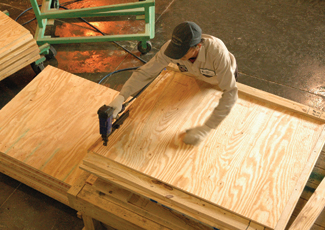 Custom-Built Boxes & Crates
International Wood Industries has been building custom boxes and crates for over forty years for a variety of applications. Our manufacturing and sales teams have a vast amount of knowledge and experience in the construction and shipping of wooden households goods containers for both domestic and overseas use. Whether you need a single unit or a mass production of custom-sized boxes and crates, IWI will provide it.
By utilizing automated machinery — like CNC routers and cut-to-size panel saws — we can design and build any type of crate you can imagine.
Contact us today to discuss your custom storage container needs.